Last updated 6/27/13
An open source AIR application for viewing images, shapes, and even syntax-highlighted ActionScript 3 within SWF files.
See what parts of your code are taking up the most space. Make sure sensitive data isn't being exposed. Gain a deeper understanding of the file format. You might even be impressed at how efficient Flash is.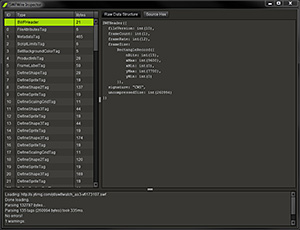 View the
Data Structure
of each tag in the swf.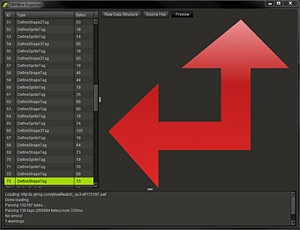 Preview
vector shapes and JPEG images.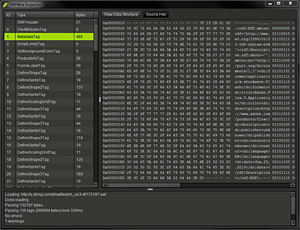 Examine the
hex and binary
source of each tag.